In the southern hemisphere, spring has sprung!

Breathe fresh air and light into your home with the joys of spring…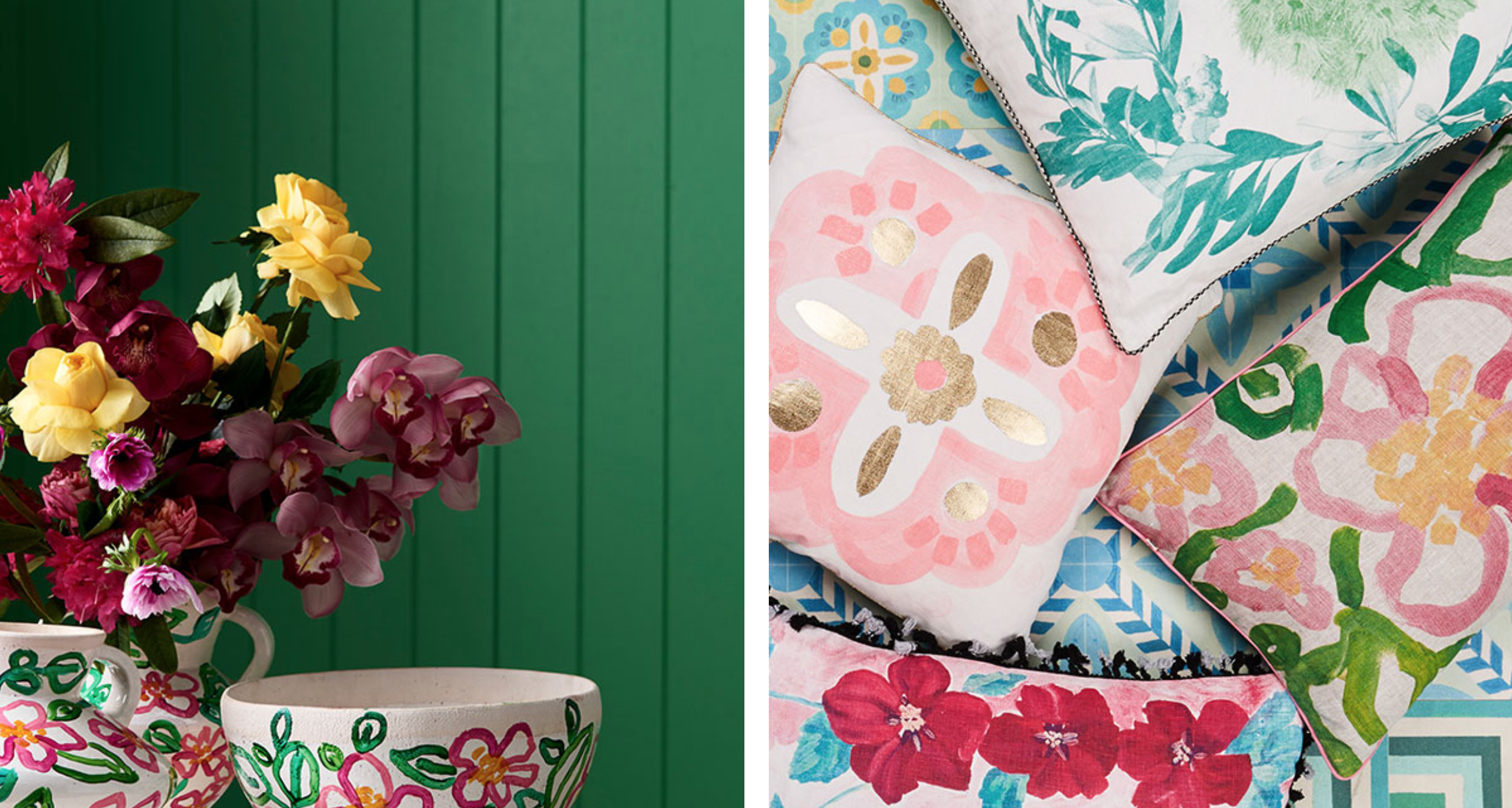 If the budget allows, go shopping… if not, there are easy ways to refresh and invite the outside in.
Update your cushion covers with bold or dainty floral prints; in colours from Tuscan yellows and pumpkins, to blues, greens, and blossom pinks.
Shake out that sisal rug, and allow your floorboards to shine… a sand and varnish does wonders; or arm yourself with a paint brush and transform your yellow/orange and knotty pine floorboards into a whitewash or stonewash that offers a beach scheme; or minimalist urban feel; as well as reflecting light.

Pack away the faux fur throws and velvets, and opt for Indian cottons…
 
Pack away the rose gold and turn out your blue and white striped Ralph Lauren style linen lampshades.


Replace the black ceramic vessels and reintroduce your granny's heirloom blue and white china urns.
Re-arranging furniture always works a treat – trying a new configuration or orientation, will literally 'feel' like a new room.

This can be pushed further with buying an artwork, resulting in creating a new focal point...
Invest in new napery, a freshly ironed white cotton tablecloth and napkins, are elegant with the promise of the new.

NOTHING is prettier than a bunch of fresh flowers – gardenias have the most exquisite perfume and look beautiful within any interior…
Another option is to do a spring prune of those ever-green shrubs and place the branches in a tall glass vase…

Introduce maidenhair ferns in the bathroom; and palm fronds in an oversized worn patina clay pot, to breathe oxygen into your home.